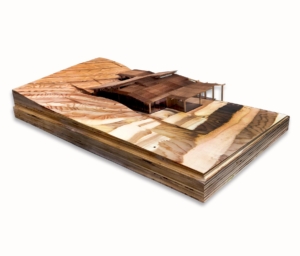 With a model ready from CAD, we can make it real.  Using wood, foam, or plastic the model can be shaped into real objects.  If the part is needed as is, or for molding, CNC routing is reliable and provides for clean finishes.
Click on the button above to complete our form or email Build It Workspace at info@builditworkspace.com for a quote.  Attach an STL, AI, DXF or PDF file. For those with profiles based on vector art, send in an Adobe Illustrator or AutoCAD file with specific instructions. Please also provide expected dimensions as sizing may change between software programs. Extensive design effort may result in Engineering Services charge.
CNC Routing
$100 setup fee plus:
$60/hour
File Preparation: $50/hour with a minimum of $50
CNC job minimum is $250.